Seven People Test Positive for COVID-19 at Ellis Park
Image: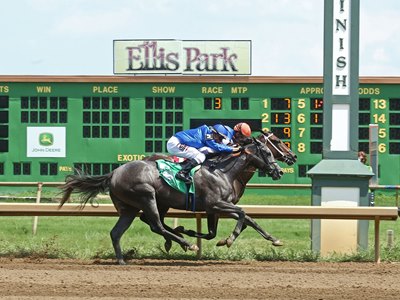 Description: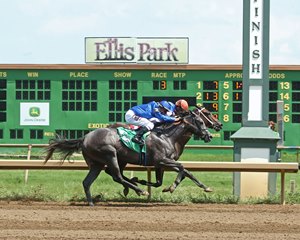 Ellis Park has confirmed that seven backstretch workers employed at the track have tested positive for COVID-19, including six that work for a single trainer. The positive cases were discovered during mandatory testing required by Ellis Park and conducted by the Green River District Health Department, the track said.
All the individuals who tested positive are currently asymptomatic and are under a stay-in-place order. Six employees have been quarantined inside the dorm where they reside and in which the COVID-19 positives were discovered, and the other individual is quarantining at home, the track said.
The names of those that tested positive and the trainer for whom they worked are being kept confidential by Ellis Park.
"We have notified all Ellis Park employees and all personnel currently working on the backside of these test results," Ellis Park general manager Jeff Inman said in a June 27 statement. "We will continue to work with health officials and provide updated information to all personnel working on property. We are in the process of conducting contact tracing of these individuals and have asked all Ellis team members that could have been in contact with any of the individuals to be re-tested. No positive cases have been discovered or reported in any of the public areas at Ellis Park."
Ellis Park is not the first Kentucky track to have people test positive for COVID-19 on its grounds. Turfway Park had a couple of cases in April, and Keeneland reported 27 positives this spring after testing more than 1,000 people as part of health protocols, the track told BloodHorse June 19.
Ellis Park has been operating its historical horse racing gaming facility under capacity restrictions since June 8. The backside opened June 10, and its RUNHAPPY Summer Meet begins July 2.
The Henderson track has been authorized to race with limited attendance, though by reservation only to comply with contact tracing requirements. Owners and media are permitted on the track apron.
Keeneland will race without spectators for its short summer meet July 8-12 while Ellis Park pauses its summer season for a week. The Lexington oval will allow a limited number of owners and media to attend.