What to Say at the Track
Image: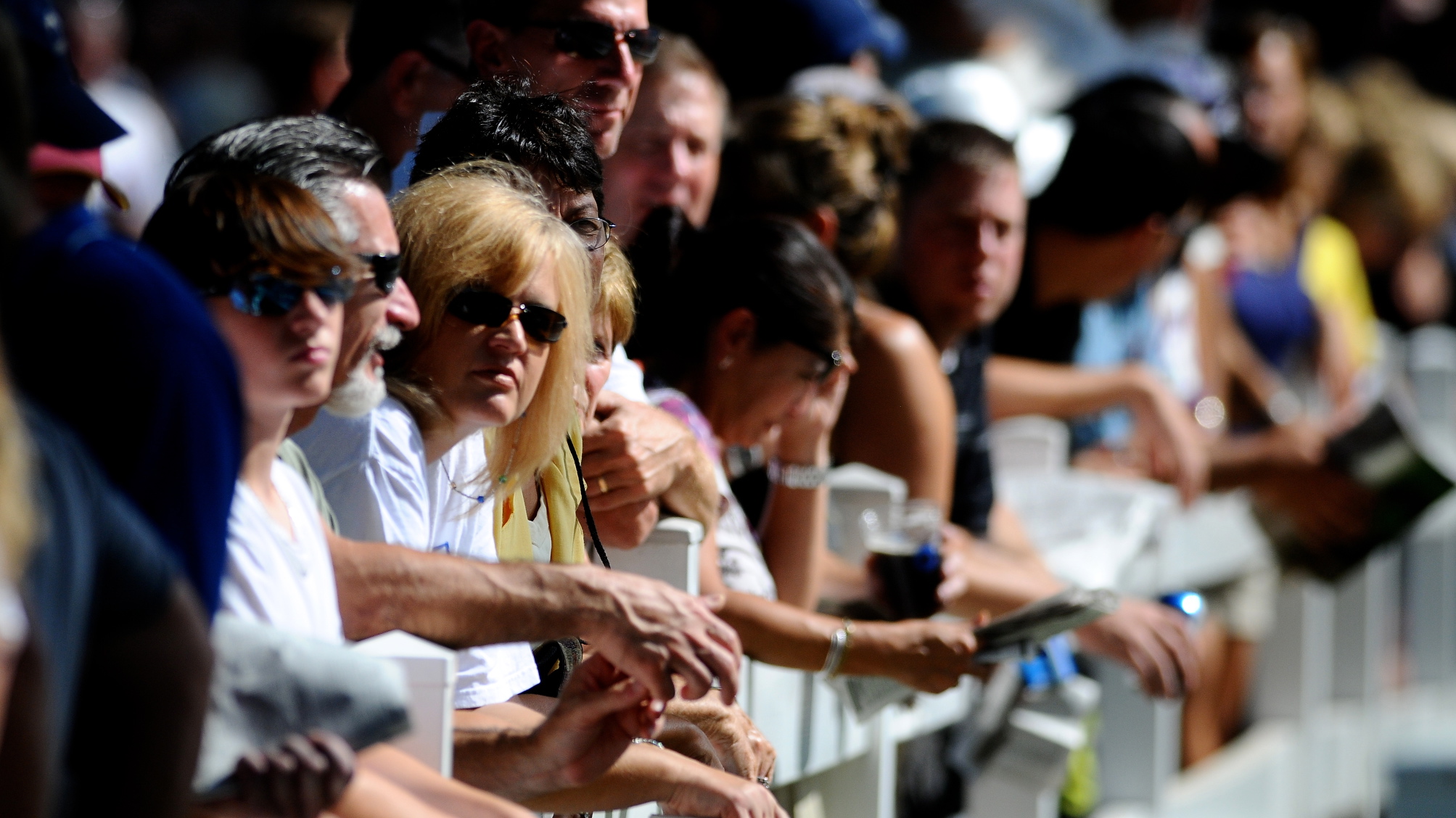 Description:
Once you've decided how you're going to bet, just step up to the window and place your bet in the following order: FIRST: Say the name of the track. SECOND: Say the race number. THIRD: The amount of your bet. FOURTH: The type of bet. FIFTH: The number of the horse. So, if you were at Churchill Downs and wanted to bet two dollars on the number 3 horse to come in first, you'd say: "Churchill Downs 7, $2 to WIN on #3. Chop, chop." Actually, you can skip the "chop, chop" part.
The reason you need to say the name of the track is because many tracks simulcast races from around the country. You can watch those races on monitors throughout the grandstands. You can bet on those races, too. That's why you need to tell the teller what track your bet is on.
If you have any questions just ask. Every track has people on staff who are there to help make it easy.