Japan's Deep Bond to Travel to France for Arc Tilt
Image: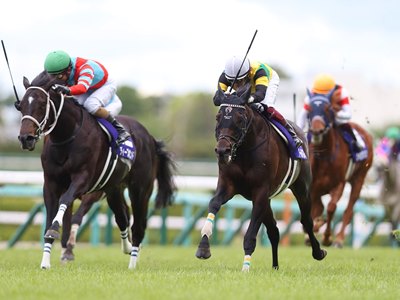 Description: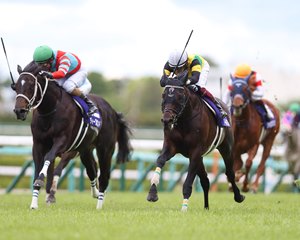 Koji Maeda's Deep Bond will travel to France this fall to represent Japan in the Oct. 3 Qatar Prix de l'Arc de Triomphe (G1) at ParisLongchamp, France Galop reported May 4.
The 4-year-old Kizuna  colt will also run in a warm-up race prior to the Arc and will take part in the Sept. 12 Qatar Prix Foy (G2) on Arc Trials Day.
Deep Bond most recently finished second in the May 2 Tenno Sho (Spring, G1) at Hanshin Racecourse racing 3,200 meters (about two miles), which is 800 meters (or a half-mile) longer than the Arc's distance.
"He showed a lot of courage in the Tenno Sho, which is a very demanding race," Maeda said. "Although the ground was very quick on Sunday at Hanshin, he is a son of Kizuna, who himself finished fourth in the Arc in 2013, and he can handle softer ground. He is the right horse for France in the autumn."
The best performance to date of a Japanese runner in the Arc is that of Orfevre , second in 2012 and again in 2013. Deep Impact, the sire of Kizuna, crossed the finish line third in the 2006 Arc but was later disqualified.
Deep Bond, trained by Ryuji Okubo, has a 3-2-1 record from 12 career starts. He won the Kyoto Shimbun Hai (G2) last year at 3 and took the Hanshin Daishoten (G2) this year at 4.