Progressive Insurance Leaves its Mark on Kentucky Derby
Image: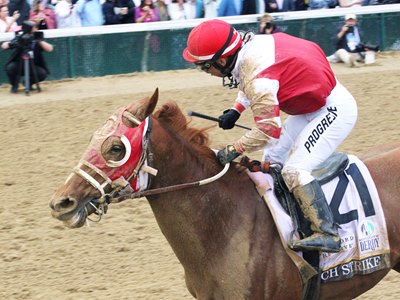 Description: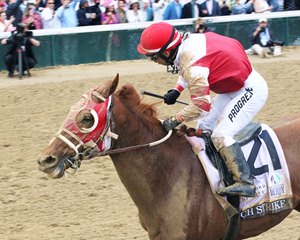 You might have noticed during the May 7 Kentucky Derby Presented by Woodford Reserve (G1) a sponsorship for insurance brand Progressive on 10 jockeys, including Sonny Leon, who rode longshot winner Rich Strike  to victory. 
The deals came together about a week before the Derby. Angie Stevens, owner of Meticulous Talent Management, worked to find sponsorship deals for most of the Derby field. Collaborating with Leverage Agency president & CEO  Ben Sturner and senior marketing manager Jake Brackman, they were able to match the jockeys with the insurer, which wanted half the field with its logo on their necks and pant leg.
"When they ran the time that NBC would show each jock in the post parade, versus what they were spending, they're going to get their ROI, regardless if they have the winner," Stevens explained. "So for Progressive, it was just a numbers game... With Progressive it was simply like, 'We need half the field to hit the numbers we want to hit.'"
Two jockeys already had deals in place with Jeff Ruby's Steakhouse and two had deals through their horse's owners, leaving 16 jockeys without sponsorships for the Derby. Jeff Ruby had also offered deals to all jockeys before Progressive came in with a slightly more lucrative offer for half the field. In the end, all 20 had a sponsorship.
While terms of the deals were not disclosed, a source estimated that the deals are worth between $10,000-$40,000 each.
In addition to Leon, the brand had its mark on Rafael Bejarano (Happy Jack ), Joe Bravo (Pioneer of Medina ), Manny Franco (Zozos ), Reylu Gutierrez (Barber Road ), Christophe Lemaire (Crown Pride ), Julien Leparoux (Classic Causeway ), Jose Ortiz (Simplification ), Luis Saez (Charge It ), and Ricardo Santana Jr. (Tawny Port ). 
For the jockeys who didn't finish in the top five, there's no big payday. 
"So you have to remember that, you know, these guys, they're flying in their family, they're getting hotels for family, everybody's buying outfits, like they put a lot of money out and they're not going to recoup that," Stevens said. "So for a lot of these guys, the sponsorship money in the Derby is what takes care of all their Derby expenses.
"Sponsorships are very different in racing than in other sports," she added.
Sturner said it's important to bring new brands into the sport.
"That's what this needs, brands that are not endemic to the sport and can resonate with pop culture," he explained.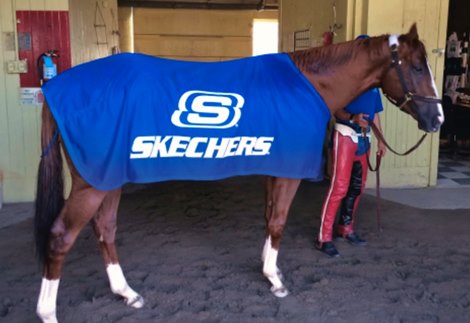 Leverage Agency has paired horses and brands before. They brought Justify   and Wheels Up together for the 2018 Belmont Stakes Presented by NYRA Bets (G1); Green Giant and Skechers with California Chrome   and Victor Espinoza at Belmont and the Breeders' Cup, respectively, in 2014; and Monster Energy with American Pharoah   at the 2015 Belmont Stakes.
Sturner said there's a place in the sport for new brands, but they need to get the exposure any way possible. 
he said, "The bigger races that are televised. You know what type of TV exposure, but also, how do you build loyalty with this audience?"
Progressive, among other brands, is in talks to sponsor jockeys again in both the Preakness (G1) and Belmont Stakes. However, news that Rich Strike will not compete at Pimlico Race Course changes the landscape beyond guaranteeing there is not a Triple Crown winner this year.
"Without the horse running in the race you lose a little bit of the interest. Therefore, the sponsorship value for the jockeys goes down a little bit, unfortunately," Stevens said.
She said without a potential Triple Crown hanging in the balance, there won't be a seven-figure deal for the team contending for that title.