Second Horse 'Suspect' for Strangles at Thistledown
Image: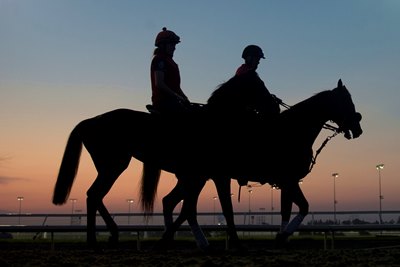 Description: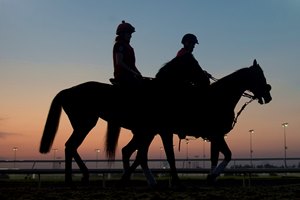 A second horse has been removed from the grounds at Thistledown, which earlier this week implemented protocols to deal with a case of strangles.  
Ohio State Racing Commission deputy director Tanya Boulmetis, in a May 13 email, said that from more than 250 swabs were administered from three quarantined barns, one returned "suspect" for strangles. That horse, she wrote, was "removed from the grounds and placed into isolation on the same farm as the first horse." 
Barn 12, where the horse is located, remains in quarantine, while two other barns—1 and 16—have been released from quarantine, and horses in those barns are able to train and race. The OSRC, according to the track's overnight, is requiring trainers with horses in barn 11 to continue taking their temperature twice daily until further notice. 
Boulmetis added that horses are "allowed to ship into Thistledown, however, once on the grounds they are not allowed to leave until the horses who are stabled in the affected barn at Thistledown have clean results after they complete the second swab in approximately two weeks."
Strangles is a highly contagious bacterial disease caused by Streptococcus equi. It results in swelling of the horse's lymph nodes and the presence of abscesses on the head and neck. Additional symptoms include lethargy, anorexia, fever, and nasal discharge. Horses can become infected by inhaling or ingestion of the bacteria as well as touching contaminated items or equipment.