Longtime Thoroughbred Owner/Breeder Sasso Dies at 92
Image: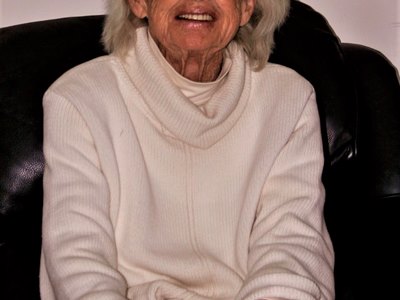 Description: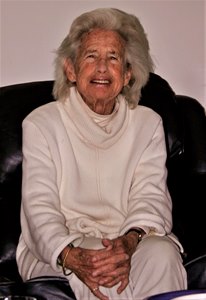 Longtime Thoroughbred owner and breeder Anna Sasso died peacefully at her residence at St. Paul's Towers in Oakland, Calif., April 23, surrounded by her devoted caregivers and the staff and nurses at St. Paul's. She was 92.
Anna will be remembered by everyone who knew her for her brilliant smile, infectious laugh, an enthusiasm for almost any adventure, as well as her generosity and genuine positive outlook. Her zest for life started early and she loved retelling her childhood adventures and pranks in partnership with her brother, Bobby. Always up for a laugh, Anna took delight in her children's youthful shenanigans as well, sometimes earning her the deserved ire of other parents.
Anna was born in Philadelphia, Pa., to Margaret Stout Bockius and Robert Wurts Bockius. Early in life, she developed a passion for horses which was nurtured by her parents and her extended family. As the daughter of a career naval officer, Anna had a peripatetic childhood and grew up all over the United States—from Baltimore, Md., to Seattle, Wash., to Piedmont, Calif., and finally to Memphis, Tenn., before the family settled in Upperco, Md., where her father ran a sheep farm and Anna focused on her equine interests.
Anna spent her adult life as a rider, trainer, breeder, and owner of Thoroughbreds. Always independent, as a young woman, she was one of the earliest female exercise riders at east coast racetracks and training stables. She then operated a small Thoroughbred breeding program through which she met her future husband. 
She married Leonard P. Sasso (1898-1986) in 1960 and together they had six children, Michael Wetherill (Rob Tufel), Josephine Augusta (Peter Callahan), Anthony Bockius (Lorenza Ludovici), Paul Nicholas (Niko), Alfred Brenneman (1966-2001) and Sally Ginevra (Melanie Fallon). She was a loving stepmother and friend to Leonard P. Sasso Jr. (Caia) and Mary Lynn Sasso. She also took great delight in her grandchildren, Nina, Kai, Juliet, Phoebe, Leo, Hart, and Morgan.
After her marriage, the Sassos' Penowa Farms based in Maryland and Pennsylvania bred, owned, and raced multiple graded stakes winners including Globemaster, Sunrise County, Staretta, Lovely Gypsy, and Mademoiselle Forli. In addition, Anna was forever proud of Dillon, the Hall of Fame hunter ridden by her son Michael to multiple national championships.
Aside from horses, Anna devoted herself to numerous charitable works including Ryerss Farm for Aged Equines which her grandparents founded, as well as the hospitals of Palm Beach County, Fla.; Wilmington, Del.; Chester County, Pa.; and various churches including St. Paul's both in Florida and Oakland, Calif., and St. Ann's in Phoenixville, Pa.
An avid reader, Anna, in her later years rediscovered Willa Cather and was always looking for an interesting biography.
Anna's children will be forever grateful to Esther Balanza, Atiya Ballard, Sarada Sahadevan, Pria Lama, Nhu Huynh, and Carolyn Cheng for their loving care and comfort to Anna in her last months.
In lieu of flowers, donations can be made to Ryerss Farm for Aged Equines, the Brandywine Valley SPCA, and the Religious Society of Free Quakers.