Historical Horse Racing Gaming Handle Rises in KY
Image: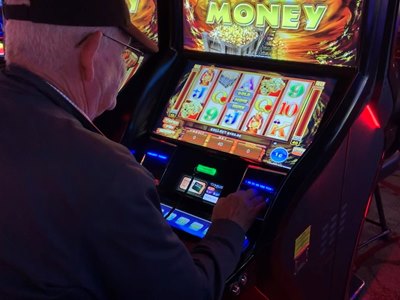 Description: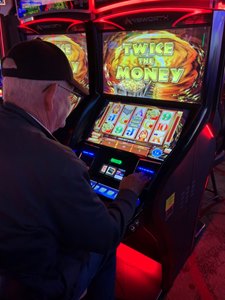 Live Thoroughbred racing is among Kentucky's signature industries, but it is historical horse racing gaming that is leading wagering in the state.
Speaking during the monthly meeting of the Kentucky Horse Racing Commission June 21, Waqas Ahmed, director of pari-mutuel wagering and compliance for the KHRC, informed commissioners that Kentucky's HHR gaming handle has climbed from last year, led by Churchill Downs' Derby City Gaming facility in Louisville. 
HHR gaming devices have grown in popularity as the devices have evolved to more closely resemble modern slot machines. 
"On Derby Day we had $46 million bet on track at Churchill and by Kentucky residents through (other platforms) on Churchill. That same day, $31 million was spent on HHR across all facilities. So $46 million on live racing and $31 million on HHR," he said. "We look at a Saturday right after that one—$27 million on HHR, $2 million on Churchill's races."
HHR gaming is responsible for much of Kentucky racing's purse growth and the expansion of racetracks and gaming centers within the state. Revolutionary Racing, a group interested in opening a Quarter Horse racing facility with HHR in Eastern Kentucky, provided an informational session for their proposed racetrack before commissioners Tuesday.
With HHR revenue bolstering the Kentucky Thoroughbred Development Fund, commissioners approved a KHRC committee recommendation to transfer $200,000 in funds to Ellis Park and backed a committee-approved request from Kentucky Downs to apply KTDF funds toward advertising its September race meet.