Round Table Conference Speaker Bios, Agenda Now Online
Description: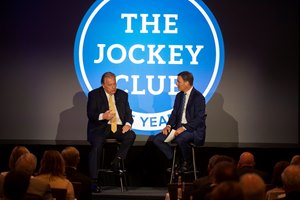 Please be advised that the full agenda for the 2022 Round Table Conference on Matters Pertaining to Racing, including speaker bios, is now published in the Resources section of The Jockey Club's website at jockeyclub.com. All participants in the conference will be delivering their speeches or presentations in person except for Senate Majority Leader Charles E. "Chuck" Schumer (D-NY), who will speak via a prerecorded message.
The Jockey Club Round Table Conference was first held on July 1, 1953, in The Jockey Club office in New York City. The following year, it was moved to Saratoga Springs, N.Y. The conference has featured discussions on myriad critical industry topics, including aftercare, equine safety, marketing, and national uniformity, as well as international perspectives and viewpoints from outside the Thoroughbred industry.