Owner-Breeder Lady Butter Dies at 97
Image: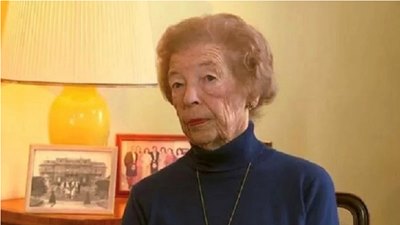 Description:
Prominent owner/breeder Lady Butter, a personal friend of the Queen, who attended her wedding, has died at age 97.
Lady Butter, born Myra Wernher on March 8, 1925, was the daughter of Sir Harold Wernher, owner of Brown Jack and King George winner in 1960 Aggressor II, and Lady Zia Wernher, the great-granddaughter of Tsar Nicholas I of Russia, owner of the Filly Triple Crown winner of 1955 Meld and her son, 1966 Epsom Derby winner Charlottown.
Myra Wernher married the late David Butter, so became Mrs. Butter—later Lady Butter when her husband was knighted.
Lady Butter owned Formulate, who won the Waterford Candelabra (now Prestige) Stakes, May Hill Stakes, and Hoover Fillies' Mile in 1978, trained by Henry Cecil.
She was co-owner of her family's Someries Stud and was, therefore, co-breeder of Formulate; Kalaglow, who won the Coral-Eclipse (G1) and King George VI and Queen Elizabeth Diamond Stakes (G1) both in 1982; Kings Island, who won the Sunset Handicap (G1) in 1985, and his half brother Bengal Fire, who won the 1986 Royal Lodge Stakes (G1) in the colors of her nephew, Nicky Phillips; and Formulate's daughter Game Plan, who came second to Salsabil in the Gold Seal Epsom Oaks (G1) and won the Sea World E.B.F. Pretty Polly Stakes (G2) in 1990.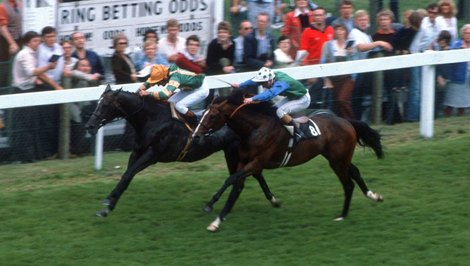 Aggressor and Charlottown (as a juvenile) were trained by John Gosden's father, Jack "Towser" Gosden. Bengal Fire and Game Plan were trained by Clive Brittain.
Kalaglow was the best horse Lady Butter co-bred, while Formulate's victory in the 1978 Fillies' Mile was the best by any horse carrying her own colors.
The family—she, her sister Georgina Phillips (died 2011), and nephew (died 1991)—sold their two studs to Sheikh Mohammed, Someries Stud in Newmarket in 1990, and Blackhall Stud in County Kildare soon afterward.
Lady Butter, whose family has long been close to the royal family, had four daughters and a son. A private funeral service will be held in Scotland.