Tepin's Upcoming Induction Inspires Memories for Casse
Image: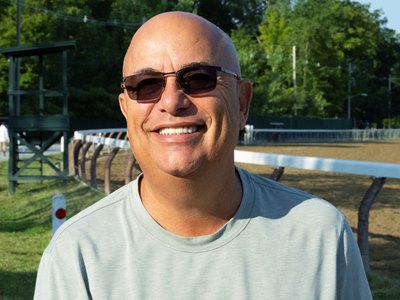 Description: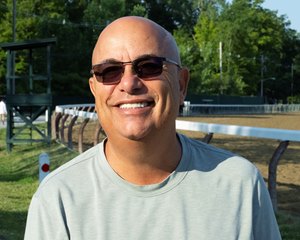 A Hall of Fame trainer in both Canada and the United States, Mark Casse is soon to have a horse enshrined in the Hall of Fame.
When Robert Masterson's Tepin, the champion grass mare of 2015-16, is inducted into the National Museum of Racing and Hall of Fame Aug. 5 in Saratoga Springs, N.Y., Casse will have participated in back-to-back induction ceremonies after accepting his own plaque in 2021.
"She has a lot of history with Saratoga," Casse reflected Aug. 4 on the backside of Saratoga Race Course. "This is where Mr. Masterson bought her. We jog all our horses back and forth and up and down (near the barn), and I was saying the other day, 'I wonder how many times Tepin jogged up and down through here.'"
Tepin was a mere $140,000 purchase by Masterson from Select Sale's consignment to The Saratoga Sale, Fasig-Tipton's selected yearling sale in Saratoga. She went on to win six grade 1s with a 13-5-1 record from 23 starts, with earnings of $4,437,918.
"She never won at Saratoga, and I think it was more she didn't really care for the deep track, training every day on it, and I think it kind of took her off her game a little," Cassie said. "She still tried, though."
At the Spa, Tepin lost the 2015 Diana Stakes (G1T) by a neck to Hard Not to Like  and was second by a head to Dacita (CHI) in the Ketel One Ballston Spa Stakes (G2T). Her career was capped by victories in the 2015 Breeders' Cup Mile (G1T) at Keeneland and the 2016 Queen Anne Stakes (G1) at Royal Ascot.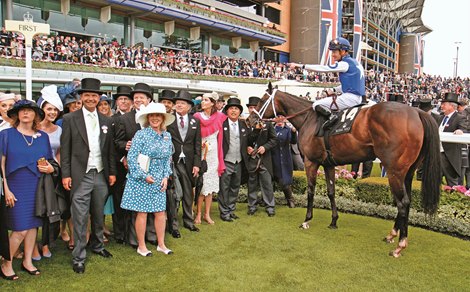 "I think the thing that maybe put her over the edge (for induction into the Hall of Fame) was her win at Royal Ascot, and that was all Masterson," Casse said. "He was intent on going there. I was hesitant. Now after she won, I really started to pay a lot more attention to it and realized really what a great feat it was. I knew it was a little bit, but (now I realize it was) a tremendous feat."
Son of the late horseman Norman Casse, the conditioner recalled his longtime association with Saratoga as he reflected upon Tepin's upcoming honors.
"I still have to pinch myself," he said. "Especially for me in that I don't know that everyone has the family history of Saratoga that I do. It brings back lots of memories of my dad. I just lost my mom about a month ago. (Last year) it was very emotional for the Hall of Fame (induction) because I talked about the sacrifices she made.
"I sat right up there on that end (of the grandstand) and watched Onion beat Secretariat. I've been coming here for a long time, and to make it to the Hall of Fame and then have a horse going into the Hall of Fame, again, pinch me."
Casse, 61, said he has been coming to Saratoga since he was age 8 or 10.
"There was a columnist named Chuck Tilley for the Daily Racing Form, and he wrote an article when I was 10 or 12, I want to say 10, saying, 'If you see a young boy hitch-hiking on the Northway, pick him up—he's on his way to Saratoga,'" he said with a grin.