Texas Congressman Introduces Legislation to Delay HISA
Image: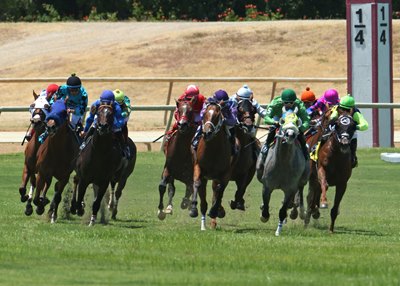 Description: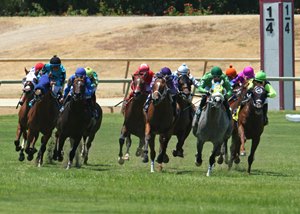 Rep. Lance Gooden, a Texas Republican, introduced legislation Oct. 4 in the United States House of Representatives that would delay the implementation of the Horseracing Integrity and Safety Act until Jan. 1, 2024, according to a release distributed by the National Horsemen's Benevolent and Protective Association.
Some portions of the federal program created by the Act took effect in July, including the Racetrack Safety Program. HISA's Horseracing Integrity and Safety Authority's Anti-Doping and Medication Control Program is scheduled for implementation Jan. 1, 2023.
Groups from Texas and from a handful of other states are among those challenging the legality of HISA in court. Rulings from judges involved in separate legal cases are anticipated in the coming weeks or months.
"The Authority has created uncertainty and harmed the horse racing industry," Gooden said in the NHBPA release. "State governments are best equipped to regulate their respective horse racing industries, and I will not stand idly by while the federal government once again pushes a one-size-fits-all approach."
It is unlikely Gooden's legislation can gain immediate traction with Congress on break and before the beginning of a new Congress, known as a lame-duck session. The Horse Racing Integrity and Safety Act notably passed with the support of several key Congressional leaders, including Senate Republican leader Mitch McConnell from Kentucky.
Gooden was also a co-sponsor of the HISA legislation, though in a letter to HISA this summer summarized and posted by the Texas Thoroughbred Association, he said it came to his attention that HISA was causing harm and problems to the racing industry, particularly in his home state.
HISA released a statement after the NHBPA release, saying it remained "focused on continuing to implement the Horseracing Integrity and Safety Act, which was signed into law by President Trump with bipartisan support in 2020, according to the timeline laid out by Congress. HISA's Racetrack Safety Program has already been in effect for more than three months, and HISA's Anti-Doping and Medication Control Program is on track for its Jan. 1, 2023 implementation date. HISA is the law of the land, and our role is to fully implement it under the guidance of the law. That is our charge, and we will comply."
The Authority is responsible for creating and implementing uniform safety and integrity rules for U.S. racing under the oversight of the Federal Trade Commission. HISA's ADMC program stated purpose is to create a centralized testing and results management process and apply uniform penalties for integrity violations. That program will be enforced by the Horseracing Integrity and Welfare Unit, established by Drug Free Sport International.
This summer, simulcast export of Thoroughbred racing in Texas at Lone Star Park ceased amid conflict between the Texas Racing Commission and Texas tracks over HISA implementation. At the time, TRC executive director Amy Cook questioned the readiness of HISA and claimed Texas law requires the TRC to be involved in the regulation of all aspects of racing and wagering at Texas racetracks.
Critics of HISA, such as the NHBPA, claim it creates bureaucratic red tape and additional costs without substantive policy changes. Since HISA took effect, confusion regarding state and HISA regulations is believed to have contributed to periodic errors by racing officials.
"I speak for all our membership, whose livelihood is determined by horse racing, when I say introduction of this legislation is a welcomed bit of common sense," said Eric Hamelback, CEO of the National HBPA, in the organization's release. "HISA's implementation so far has been inconsistent, contradictory, confusing, burdensome, and plagued by a failure to understand real-world conditions. A reasonable pause giving horsemen in Texas and across the country time to work with HISA to fix these problems before any further harm is done serves everyone's interest. We thank Representative Gooden for taking this first step."
The NHBPA said it would continue to work to secure the introduction of this legislation mandating a reasonable pause for HISA in the United States Senate.