KY Derby Future Wagering Suspended on Frank's Honor
Image: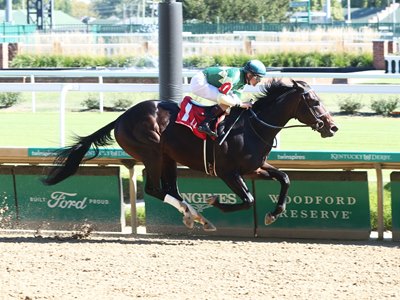 Description: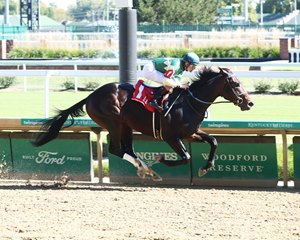 Wagering on Frank's Honor , who broke his maiden by five lengths Oct. 1 at Churchill Downs, has been suspended for Pool 2 of the Kentucky Derby Future Wager, which opens its four-day run Nov. 24 at 12:00 p.m. ET.
Trainer Kenny McPeek said the Dell Ridge Farm homebred by Honor Code   was injured Oct. 30 in the eighth race at the Louisville track, which was declared no contest after the Rodolphe Brisset-trained Paddock Boss fell and was euthanized with an unrepairable injury to his left front leg. Ricardo Santana Jr., aboard Echo Again in the race, was suspended five racing days for careless riding that occurred near the 7 1/2 pole. Frank's Honor appeared to make contact with the fallen horse while attempting to dodge him to the outside. 
"He was in the middle of that debacle and, in trying to avoid the spill, came out of it injured," McPeek said. "It's a shame, a horse of that talent, for something that ridiculous to happen because of careless riding... I was surprised to see him listed on the futures because he's been on the farm since a few days after that race. There's a chance he could make it back into the game, but he's going to need some time."
McPeek declined to describe the exact nature of the injury.
The defection of Frank's Honor leaves the Kentucky Derby Future Wager with 39 betting interests, 37 of them individual betting interests. 
Wagering on Pool 2, along with the lone Kentucky Derby Sire Future Wager, will close Nov. 27 at 6:00 p.m.
More information, Brisnet.com past performances and real-time odds on the Kentucky Derby Future Wager will be available before the pool opens Thursday online.