Monmouth to Host Jockey Health Conference
Image: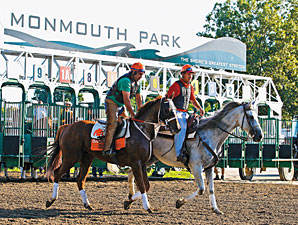 Description:
The latest developments in medical and technological research that may improve the welfare, health, and safety of jockeys will be presented at an international conference to be held at Monmouth Park Sept. 13-14.



The conference was held at Monmouth Park for the first time last year. Organized by the European Racing Medical Officers Group and administered under the auspices of the International Federation of Horse Racing Authorities, the conference will feature representatives from the United States, Ireland, Great Britain, France, Germany, Australia, and Hong Kong.



"Last year's conference was a huge success," said Dr. Angelo Chinnici, medical director at Monmouth Park, who was instrumental in bringing the conference to New Jersey. "We'll look to build on what we all learned last year as we strive to provide the best in nutritional and medical care to all riders around the world."



This year's conference is the fifth of its kind following previous meetings in Japan, Turkey, and Dubai. Among the items on the agenda are new treatments for brain and spinal cord injury, safety equipment, concussions, insurance, and synthetic racing surfaces.



The conference is open to the public and will be held in the Garden Room in the Monmouth Park Clubhouse.