Racehorse Lover of the Week: Eddie Olczyk (también en español)
Image: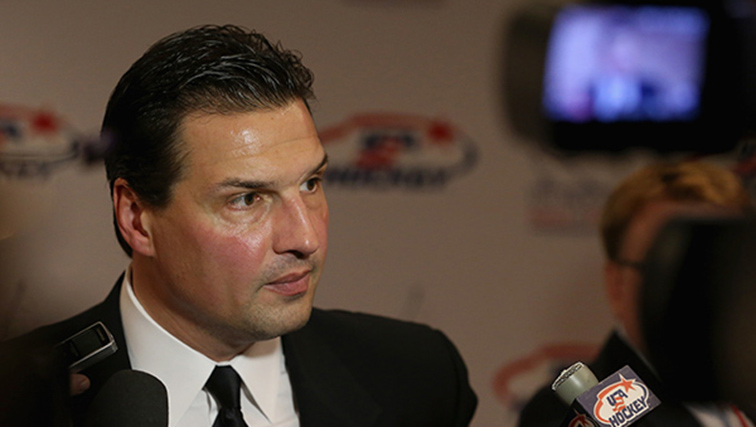 Description:
Hockey star and analyst Eddie Olczyk knows all about the thrill of victory, and is now a racehorse owner as well as a handicapper. The Stanley Cup winner got his start in broadcasting at The Meadowlands Racetrack, where he hosted the post-race recap show. Now an analyst for NBC Sports Networks and a Chicago Broadcaster, Eddie Olczyk still loves to go to the track despite his busy schedule and maintains ownership in horses through partnerships. 
En Español 
Translated by Jose Acevedo
La estrella del Hockey y analista E Eddie Olczyk conoce todo acerca de la emoción de la Victoria, y es ahora un dueño de caballos de carreras y también un buen handicapper. El ganador de la Copa Stanley (The Stanley Cup en ingles) comenzó como anunciante en el hipódromo de Meadowlands Racetrack, donde era animador principal del programa de resumen después de las carreras. Ahora es analista por NBC Sports Networks y un anunciante en Chicago, Eddie Olczyk todavía ama ir a la pista a pesar de su ocupada agenda. Y mantiene en su propiedad caballos a través de asociaciones..