HRTV's 'The Horizon' to Debut June 28
Image: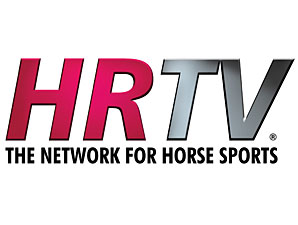 Description:
HRTV is unveiling a new show when "The Horizon" premiers Saturday, June 28 at 11 a.m. EDT.



The one-hour show that will air every Saturday and Sunday at 11 a.m. will be co-hosted by Zoe Cadman and Daily Racing Form's Brad Free and is designed to shine a spotlight on emerging young equine stars on the racing scene, according to HRTV.



The program is followed both Saturday and Sunday by "Westrock Coffee First Call" at noon EDT, and "Race Day America" at 1 p.m.



"Racing is always seeking to identify its next group of young stars on the cusp of greatness, and 'The Horizon' will be devoted to that pursuit, by both previewing, and reviewing, prominent maiden and allowance 2-year-old races through the second half of the busy racing season will show major 2-year-old races from Saratoga Race Course, Del Mar, Gulfstream Park, and more, throughout the summer," according to an HRTV release.



In addition, "The Horizon" will recap noteworthy 3-year-old races.



The program will include in-depth analysis of these key maiden, and allowance, races and continue to follow potential stars in important stakes races through the fall and leading into the Breeders' Cup World Championships. Viewers will get race replays and pedigree analysis as the racing season hits full throttle.



"The summer racing season is always exciting and annually unveils a number of outstanding young stars," said Scott Daruty, president of HRTV, in a statement. " 'The Horizon' will be focused solely on identifying those talented newcomers and following their progression on the possible paths to greatness."