Kentucky House Approves Breeders' Cup Incentive
Image: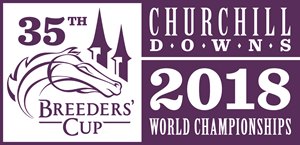 Description:
The Kentucky House of Representatives passed a measure Feb. 12 to make permanent the Breeders' Cup World Championships incentive, and in doing so, hinted that Churchill Downs is being considered in a permanent rotation of host tracks.
"Passage of this measure will place Kentucky on competitive ground with other states and venues," said bill sponsor David Osborne (Republican, Speaker of the House). "Churchill Downs has the opportunity to possibly be named to a permanent rotation of locations, and they have made more than $100 million in investments to secure the Breeders Cup. A permanent incentive from Kentucky will send the right message." 
The incentive provides a pari-mutuel wagering tax break and it also was put in place ahead of Keeneland hosting the 2015 Breeders' Cup. That incentive expired at the end of 2017.
The Breeders' Cup World Championships is horse racing's end of year championships, which features two days of racing and the best horses from around the globe. Currently, the Breeders' Cup World Championships moves around the U.S. each year. 
The legislation will waive the state's excise tax on live pari-mutuel wagering for the event. According to the bill's outline, the waiver of the pari-mutuel excise tax was worth about $750,000 when Breeders' Cup was held at Churchill Downs in 2011.